Virtual Scouting
Pack Meetings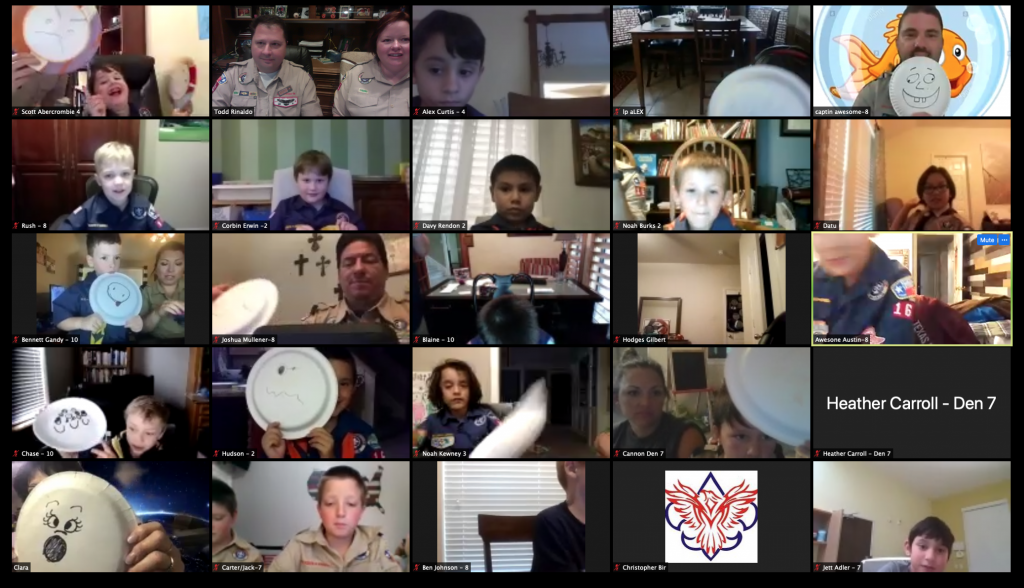 If we there is another COVID-19 lockdown we will plan to do our pack meetings for all K-5 scouts monthly on the third Thursday of the month at 7pm. They will be hosted on Zoom. Just like our in-person meetings, they will include information for the parents and fun for the kids!
Den Meetings
We break out our cubs into dens by grade level. Den leaders will run meetings throughout the month. These meetings will work on activities that help the scouts work towards their rank level.
Boy Scouts of America has recognized the need for more online learning and has stepped up and provide videos to help parents and den leaders to advance their scouts. We will be using that content in Zoom meetings with the scouts to help them advance.
At Home
In addition to regular meetings, you can also work with your child at home on these same activities.